Well my babies are growing up and have begun shedding, and pooping much more:) I had them out yesterday and decided it was time for their first bath. They are still too small for me to feel comfortable putting them in the bath-tub so into the sink they went. What a playtime for them, it appeared they were having a blast, a first for me since My dearly departed Onion hated the whole process.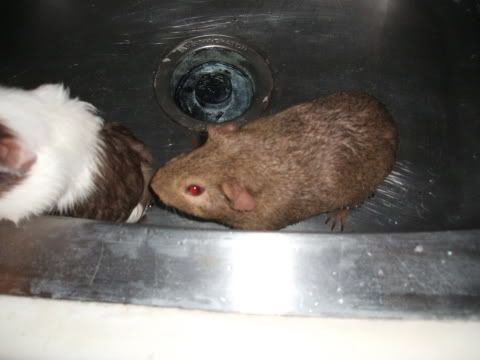 My sweet little Gadget and stubborn little Pickles, my girls.
PS....The Rodent Apartment is moving!!!
We will be relocating to a new home twice the size of this one in the beginning of September. Each creature will now reside in a space special suited for them and a whole bedroom will be set aside for free ranging the bigger animals. I can't wait!
Labels: Bath time Guinea pigs Moving