My parents made all the babies an easter basket. Food was the staple and a feast was had by all. Baby is doing well and keeping up her attitude.
*UPDATE* Daddy Jeremy saved another field mouse from the dreaded Orkin man!!
But the wild beastie escaped into the abyss that is my apartment. She has been spotted in he couch, under the stove and behind the tv. In the time she has been lose she has grown into a very large mouse, we leave food and water out for her and she has a food hoard under the chase lounge cushion. Her name is Peanut and if she wants to stay free....sigh..she can, Ill be looking for that oval shaped hole in the wall like outta Tom and Jerry.
Easter Madness!!
The boys..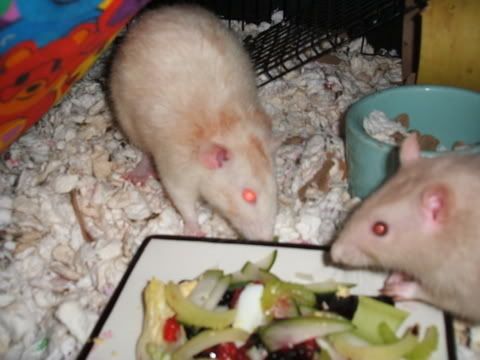 The Girls..
The pigs..
And a cameo from Bridget..