Today my baby mice turn 1, and mama sugar is one year and 5 months old. I was there the day my babies came into this world and I am glad to see all that have survived. The original count,
Mama Fawn had seven babies January 13th 2007.
Carrot, beet, darth vader, Sickle, Bandit, smokey, and Moo-Latte.
Today Bandit and Smokey turn 1. Beet dies on her 1 year birthday, going to sleep in mommys hands after a long battle with cancer.
Mama Sugar had seven babies January 13th 2007.
Tomato, Nickel, Dime, Chilla, Lucky, Bessie, and Blackberry.
Nickel died shortly after birth and the rest are going strong, along with mama Sugar.
We sang happy birthday and a long feast followed.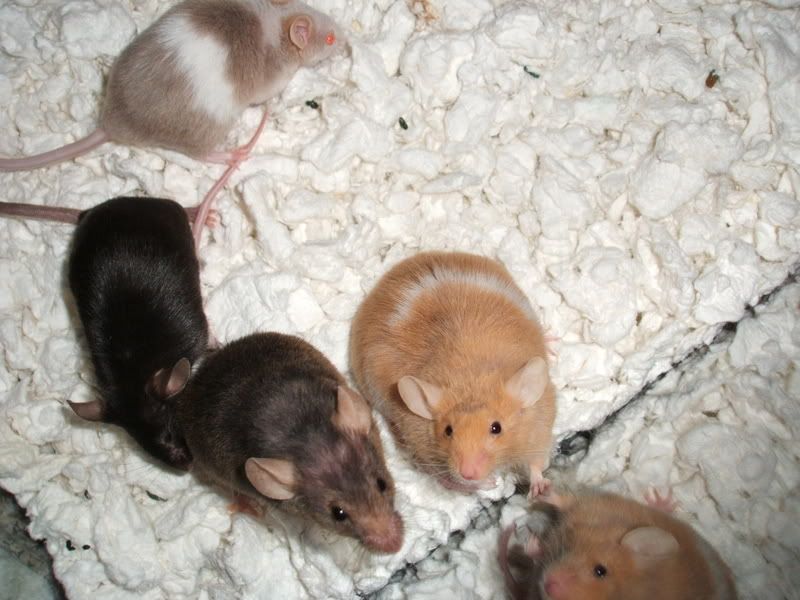 1 Year ago today,
After a few weeks,
They grow up so fast!
Good by my beautiful Beet, you were special. You always wanted to be with us, always grabbing our hands and climbing up our arms to snuggle us. My beautiful baby, we defeated the cancer with you several months ago, this time we couldn't, and you looked so tired. I am glad you are with your daddy Coal mouse now. You have a left an unforgettable legacy behind, I will take care of your biggie. I love you.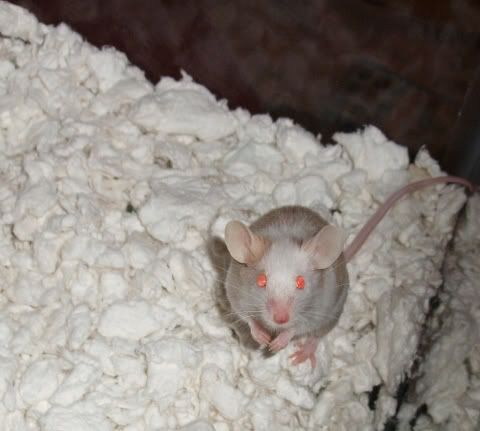 Labels: Happy Birthday