Jeremy, my love, brought me home a baby rattie about to be sold as as snake food. Christmas day I was introduced to my first baby boy rat. He immediately bonded to Dandelion and Waffles. So I am at dilemma..do I neuter him so he can live with the girls..or find another baby boy to keep him company. I am at odds..is it safe for my little boy? Is it good for his health? I must do much research on this and consult my vet. Either way, welcome to my king Solomon (Salmon Face) as mom calls him. He is sure to be a mommas boy and an accredited lap rat.
What a wonderful Christmas..Spent with my family..the animals got more presents from my family then me and Jeremy! How fabulous.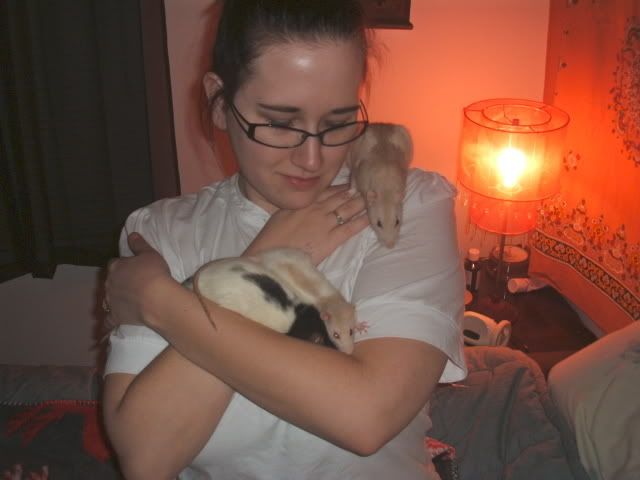 Labels: Christmas wish..