I had a friend call me up and asked me the question I sometimes dread...Can you take in my animals..always wanting to help I listen to the story and fearing we are talking something big like several rabbits or a chinchilla or something...but the story was, he and his girlfriend had to find a new living arrangement somehwat quickly and needed a forver home for their two cherished mice, Bridget and Ghost. It just so happens I had an empty mouse table available in the mouse room so please join me in welcoming..
Miss Bridget Mousekewitz....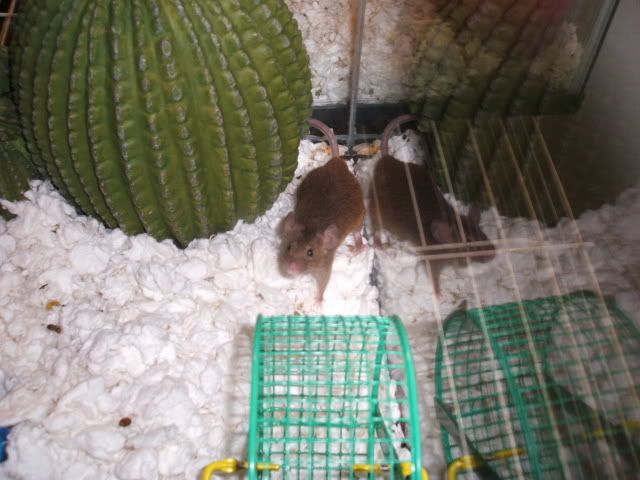 Who shares her new cage with her sister...Miss Ghost Mouskewitz...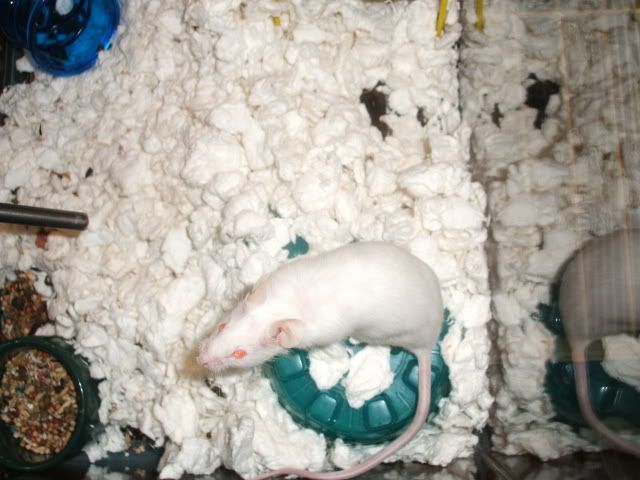 UPDATE!!!!!
As Daddy aka Jeremy was at work..the villain Orkin man was making his rounds...
Daddy snuck up to see what the dark lord had in his hands, and to Jeremy's surprise!! Two field mice!! DUH DUH DUHHHHMMMM......So Super Daddy swings into action inquiring what the man intends on doing to the noble captives......"Kill Them" he says in a low and menacing voice...So super daddy talks the man into giving him the tiny babies...and babies they wer for the man had stumbled upon a nest of some sort...the others I fear must have been killed...but these two barely 2 week old babies were still alive...So Mommy Swoops down to the establishment and takes said mice home to warm milk and a heating blanket....now 2 months old I feel safe enough to tell of their story and show their amazing pictures...
please join in me in welcoming....
Princess Douglas,
And Princess Juliet,
To end this heroic post of courage..may I ask..Did anyone else get this much flippin snow??? My goodness..although it was funny seeing the ratties reaction to it...to be continued...
Labels: field mice and the like...